Registrations are now open for the 23rd World Memory Championships!
7-14 December in Haikou, Hainan (Island), China's Most Southern Province.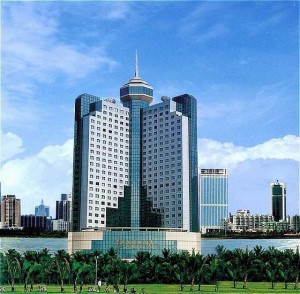 Register here
The venue for this year WMC will be the Baohua Harbour View Hotel. www.hibaohuahotel.com  (Chinese Only)
For Bookings in English:-
You can also email to the Hainan Organiser directly for accommodation assistance. The email address is wmc2014@sina.com
Closing date for registrations is 7th November 2014 – register asap to ensure your place.
Official Chinese Website www.2014wmc.com
(Google Chrome has an automatic translation service)
Draft Schedule
| | | |
| --- | --- | --- |
| 7th – 9th | | Arrivals, Orientation, WMSC Meeting |
| Wednesday 10th | Day 0 | Registration and Arbiter Training |
|  Thursday 11th | Day 1 | Competition |
| Friday 12th | Day 2 | Competition |
|  Saturday 13th | Day 3 | Competition |
|  Sunday 14th | Day 4 | Closing Ceremony Daytime at Sports Stadium |
About the Venue
Haikou on the northern coast of Hainan Island is the capital whilst Sanya is a well-known tourist destination on the south coast.
Population 9 million
1 hour flight from Guangzhou or Hong Kong
Will this give a competitive advantage to the 50% of competitors who flew half way around the world to compete in this year's championships?
Will be interesting to see what happens when the Jet Lag is on the other foot!!
See you there!!
https://adobeformscentral.com/?f=AuIho9DSjus-6YPW3-oN3w