Registrations of the 23rd World Memory Championships 2014 is now closed. Thank you for all who registered. We are looking forward to seeing you in Haikou, China.
10-14 December in Haikou, Hainan (Island), China's Most Southern Province.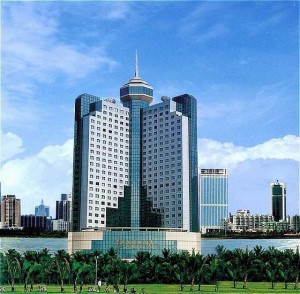 The venue for this year WMC will be the Baohua Harbour View Hotel. www.hibaohuahotel.com  (Chinese Only)
For Bookings in English:-
You can also email to the Hainan Organiser directly for accommodation assistance. The email address is wmc2014@sina.com
Official Chinese Website www.2014wmc.com
(Google Chrome has an automatic translation service)
Draft Schedule 
| | | |
| --- | --- | --- |
| Date | | Events |
| Wednesday 10th | Day 0 | Opening Ceremony, Registration, Arbiter Training |
| Thursday 11th | Day 1 | Competition |
| Friday 12th | Day 2 | Competition |
| Saturday 13th | Day 3 | Competition, Closing Ceremony in the evening |
About the Haikou
Haikou is the capital and most populous city of Hainan province, China. It is situated on the northern coast of Hainan, by the mouth of the Nandu River. It is about 1 hour flight from Guangzhou or Hong Kong. The average temperature in December is 19.1°C (66.4°F), with a minimum temperature of 16.1 °C (61 °F) and a maximum temperature of 22.1°C (71.8°F). It is mild, and generally dry and sunny, with little rainfall and mist.
About the Venue
The BaoHua Harbour View Hotel resides close to Haiku Harbour on Sea Beach Avenue and offers idyllic views across the sea. The Haikou railway station is a 15-minute drive away while the port is only three kilometers away from the hotel. Each of the rooms at BaoHua Harbour View Hotel caters for home comforts and includes internet access. With four restaurants serving Chinese, Thai, and Western cuisine, guests can fill up and recharge their batteries. After a long day exploring the city, unwind at the hotel's sauna or gym. 
See you there!!