As part of our mission is to spread the benefits of improving memory and mental literacy worldwide, we are offering a training programme to help new trainers to develop their skills and be recognised for their competence.
The training programmes consist of:
Licensed Master of Memory – WMSC official recognition of your skill levels based on the the different stages of the official training system.
Licensed Memory Arbiter – with an understanding of how competitions are run and how the ten memory disciplines are marked and scored.  This qualification makes you eligible to work on WMSC memory competitions as a Level One Arbiter.
Congratulation to our new Certificate holders
Licensed Memory Clubs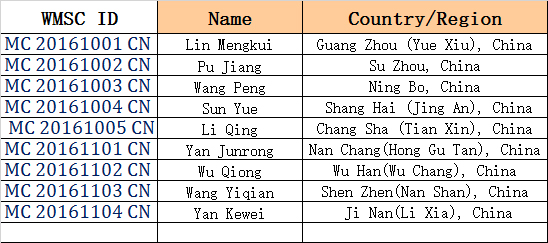 Licensed Instructors of Memory 2016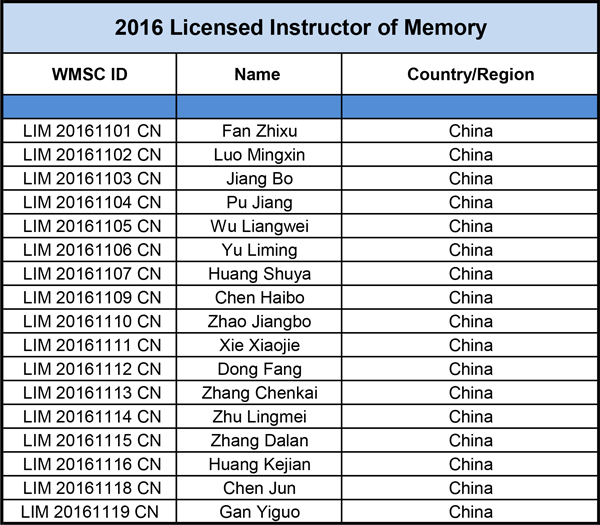 Licensed Arbiters of Memory – Level One