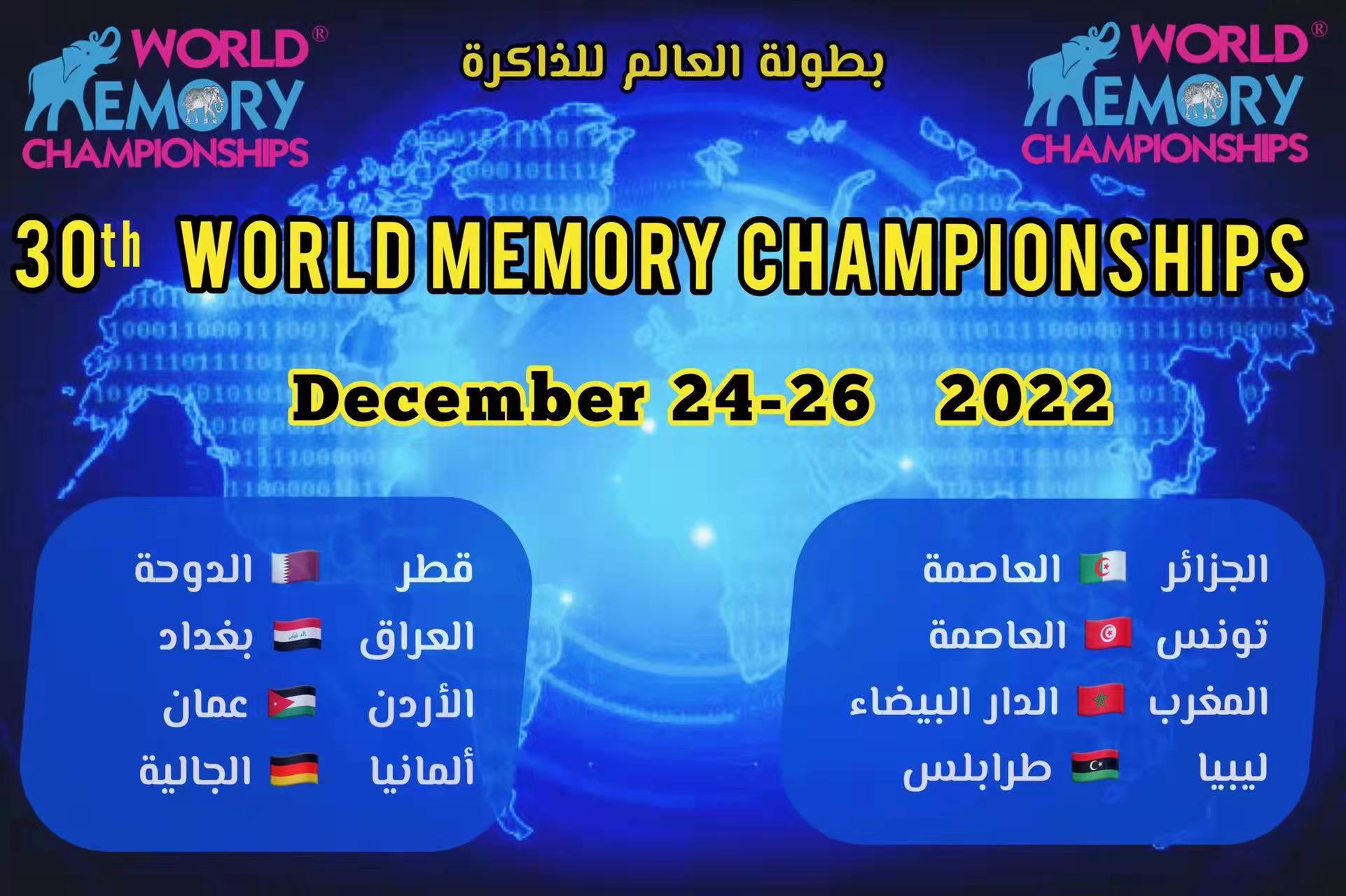 Intelligence Training Corporation will organizing the thirtieth edition of the world memory championship, that will be held along the 24th ، 25th and the 26th of December 2021 , in each of the countries Algeria, Tunisia, morocco, Libya, Qatar, Iraq, Jordan and Germany for Arabic community .
The competition will be organized and supervised by :
the international arbiter:
Salah Eddine Djilah from Algeria.
The international arbiter Abdelgafit Alfasy from Libya.
The arbiter Imen Away from Tunisia.
The arbiter Abdelhak Bouaya from morocco.
Adb altafeel center for educational training from Qatar.
for more information please contact:
‭0021323 132 500‬ ‭‬ 00213550583241
Fb:
https://www.facebook.com/salah.djilah