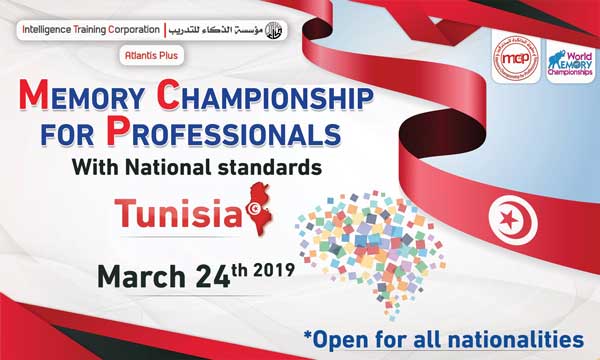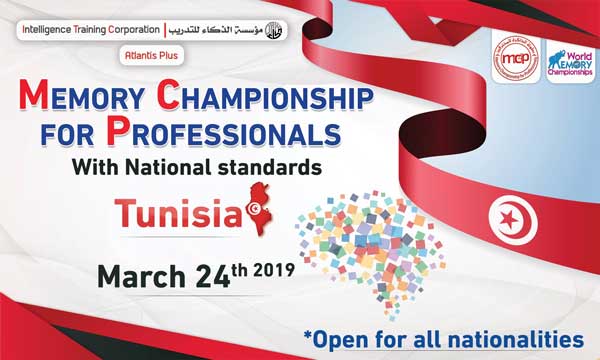 We invite you to participate in the: Memory Championship for Professionals in Tunisia 24th of March 2019 of September. The championship is open to all and with National standards. We'll be honoured with your presence.
Please go to the link and register.
Event: Memory Championship PRO
Standards: National
Figure: Open to all nationalities.
Accreditation: Accredited by the World Council of Memory Sports – Tony Buzan – London
Time: 24 March 2019
Location: Tunisia
Registration Fee: $ 50
The event: the memory championship for professionals.
The standards: national
The format: open for all nationalities.
Accreditation: accredited from the World Council for Memory Sports -Tony Bozan- London.
Time: 24th of March 2019
Place: Tunisia
Fees: 50 US dollars.
Registration: open until completed.