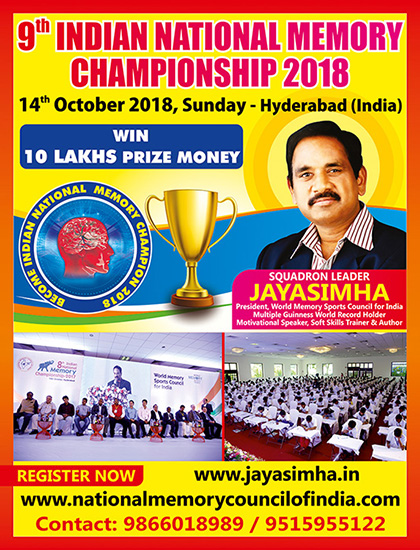 The 9th Indian National Memory Championship 2018 is scheduled to be held in Hyderabad on 14th October 2018, Sunday.
There is a prize money of Rs 10 Lakhs besides the "National Memory Champion 2018" title to be won.
There is a special training and practice sessions for the participants being organised on weekends at Jayasimha Mind Education, Kukatpally, Hyderabad.
Please register for the training and for participation in the championship by visiting our website www.jayasimha.in or
mail us to visionjay@gmail.com or
contact Squadron Leader Jayasimha, President World Memory Sports Council for India on 9866018989