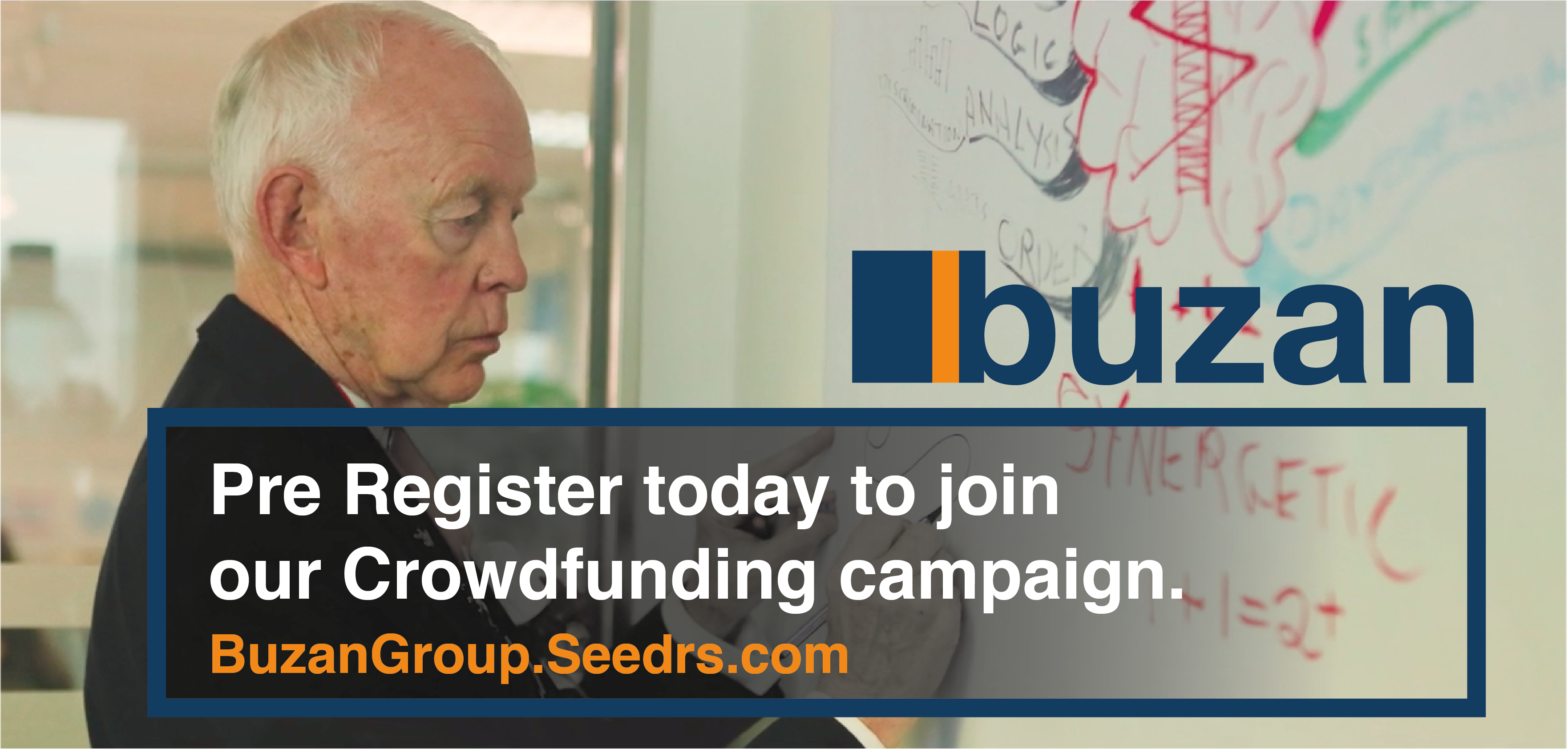 The Buzan Crowdfunding programme is now live!
I am delighted to announce the opening of crowdfunding for The Tony Buzan Group Limited (TBG) . This will take place on the prestigious and globally recognised Seedrs platform:
Seedrs.com/buzangroup
Our chief purpose in raising funds is to preserve and continue the legacy of Tony Buzan's creativity, inventions and commitment to enhanced planetary intelligence. In particular Mind Mapping, the jewel in Tony's crown.
We intend to make it possible for everyone in the world to improve both their mental effectiveness and their powers of mental literacy.
You are also most welcome to visit our website tonybuzan.com This is in the process of being completely refreshed and there you can already view our vitally important new video announcing our plans for the future.
Please join us in building TBG and fulfilling Tony's dream of a mentally literate planet. 
Raymond Keene OBE
Introduction
We aim to improve mental skills by teaching you how you may enhance your ability to learn, think, and create through live and online training in Mind Mapping, memory, speed reading, and creativity.
We want every person to be the best they can be.
Tony Buzan, our namesake and founder, used brain science to help improve learning, creativity, understanding, and memory in everyone regardless of age or starting point.
His proven training techniques and mind-enhancing tools have liberated and unlocked the potential for millions of people, transforming lives and making them more productive, more secure, and more capable.
Our goal is to make Mind Mapping, memory training, creativity, learning how to learn, and intelligent reading skills and tools available to everyone through live and online training and AI and augmented reality software tools that turn ordinary minds into extraordinary ones.
The Mind Map was Tony Buzan's most revolutionary invention. This Mind Map shows the Buzan Group business areas and related revenue generation.