Report on the Pan-European Memory Championships
By Phil Chambers (President, The Guild of Mind Sports Arbiters)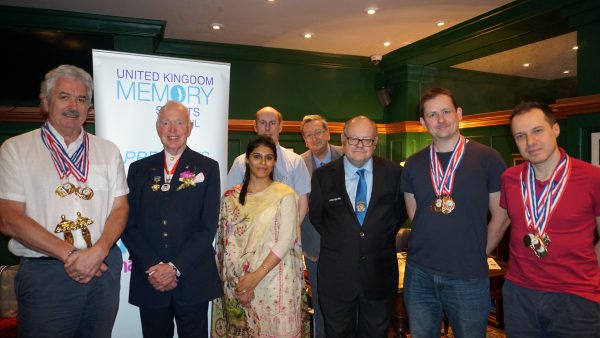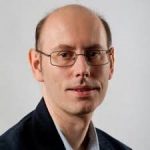 The 2018 Pan-European memory Championships saw a record number of kids and junior competitors. It is unfair to throw first time, young competitors into a full-blown international style, 10-discipline competition. Instead, the competition was split between the kids in school, facing less stringent tests, and the elite group assembled in the library of World-famous restaurant L'Escargot in London's Soho.
Of the top seeds, Dominic O'Brien, defending his title of UK champion, was the favourite to take the title based on rankings but would it be possible for the 60-year-old? The first discipline was 'Abstract Images'. This is actually an event designed by Dominic himself, aimed to test natural memory. Despite this, it has always been one of his weakest areas. He has tested numerous systems in the past and was again trying a new one this year. It was slightly more effective but after the first event, Dominic was in second place, the event being won by Welshman, James Paterson.
Second up was 'Binary'. This was won by Silvio di Fabio from Italy but with a credible second-place Dominic led the Championships overall. It looked like he may be cruising to victory. Then came 'Names and Faces', another of Dominic's less favourite disciplines but, aiming to extend his lead, he overstretched himself. He remembered many of the names but was unable to match them to the faces, ending up with a disastrous 28 points versus James Paterson's winning score of 77. This firmly put Dominic in third-place with a 212 points deficit to try and recover from.
'Speed Numbers' saw the top three neck and neck with Silvio and Dominic, both memorising 212 digits and James scoring 210. The final event of day one, '30 Minute Numbers', was won by Silvio with 732 digits. Despite a new senior record of 720, Dominic was still in overall third place.
Day two dawned and the first event was 'Random Words'. This was won by James but left him visibly frustrated as some transposition errors led to costly loss of points.
Event seven, '30 Minute Cards' was finally Dominic's chance to advance from third place.  Having clearly the most decks laid out neatly on his desk, would he once again overstretch himself? When he confidently handed in his recall sheets he said he thought there were no errors and indeed he broke the senior record with 10 decks and one card. This moved Dominic into second place overall, a single point behind James!
Determined not to be caught, James regained a 297 point lead by resoundingly winning the 'Historic and Future Dates' round with 70 dates to Dominic's 33. None of the competitors did a spectacular performance in the penultimate discipline, 'Spoken Number'.
The final discipline, 'Speed Cards', would decide the tournament. If James could memorise his deck in around three minutes, he would maintain his lead and win. If Dominic could successfully memorise his deck in 90 seconds with James failing to recall all 52 cards he would take gold. In the first trial Dominic managed a full deck in 62.15 seconds while James made a mistake on his 19th card. It was all down to the final deck. Had Dominic done enough? In his second trial Dominic made a mistake on his 26th card but James also made a mistake, thus missing out on the title. Dominic had done it again!
Though certainly not plain sailing, Dominic showed that grey hair is no indication of any lack of grey matter and age has no impact on true mental toughness. A prophesy eloquently stated back in 1996 by Tony Buzan & Ray Keene in their book "The Age Heresy".