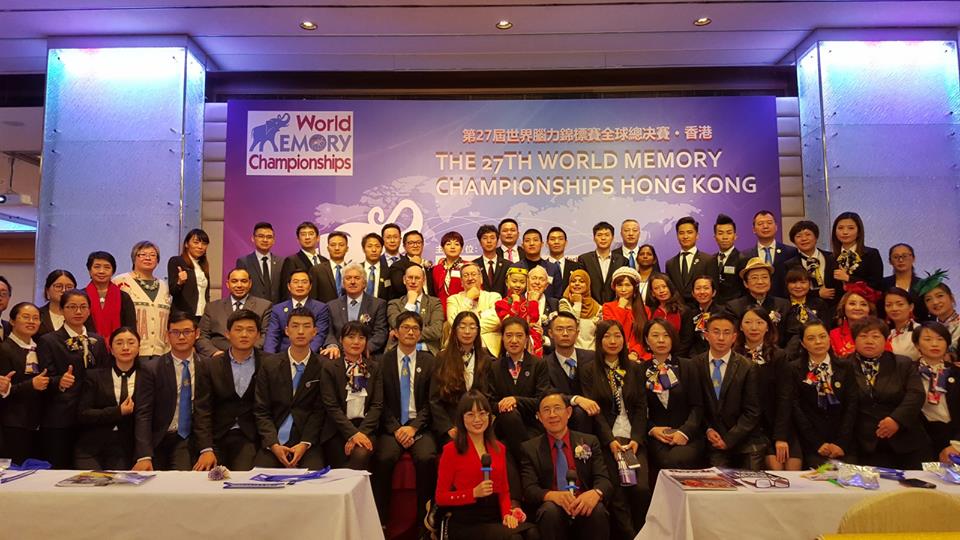 In 1987 the renowned commentator and Times critic Bernard Levin confided in me that the next great social revolution would be the full emancipation of female intelligence. His prediction has come true in startling and unexpected fashion , and in such a way that the equivalence of male as opposed to female fluid intelligence can no longer be doubted.
The vehicle for the verification of the Levin prognostication has now come through the form of the World Memory Championships.
In 2017 , for the 26th Championship in Shenzhen, the absolute grand championship title was captured by the eighteen year old Mongolian girl Munkshur Narmandakh. This outcome was sensational enough in itself, however, in Hong Kong, the barriers were lowered in even more spectacular fashion by the overall victory of the 14 year old Chinese girl Wei Qinru .
The evidence is that there is an unstoppable tsunami of youthful talent , much of it centred on teenage girls whose mental development is on a fast track to unprecedented success. It is all very well to mouth reassuring platitudes concerning the equal opportunities conferred by mental sport, to aver that there are no frontiers of gender, age, nationality, creed or physical ability. Now we have the ocular and undeniable proof.
Below I give the top seven scores from Hong Kong , all of which, for purposes of comparison, comfortably exceeded the leading results from a fun tournament in Vienna which was run at almost the same time for various aspirants who, for whatever reason, could not make it to Hong Kong.
Normally I would dwell on the parallel Junior and senior titlists, unnecessary in this case, since the overall Victor was indisputably a junior! On the senior front, eight times grand champion Dominic O Brien successfully defended the championship for veterans which he first won in his 2017 comeback, in the process winning the palms once again in all ten disciplines.
Twenty nations entered, and it was heartening to observe the striking diversity of national costumes and flags, with a particular welcome being accorded to the first ever team to enter from North Korea, who ranked second on both the individual and team placings ( individual: China, North Korea and India/ team: China, North Korea , Mongolia)

I am tempted to say that credit should be given where it is due and that without the thawing summit between Presidents Trump and Kim Jong Un, that this wished for consummation could not have taken place. Memory competition can thus be seen to be playing its role in the preservation and promulgation of world peace.
From a technical point of view the near three hundred entrants were served by a devoted team of organisers , arbiters and sponsors led by Karens Cheung , Dr Guo Chuanwei, Phil Chambers and Lester, the Chief Arbiter of Asia Pacific Memory Sports Council

At the closing ceremony, where a tidal wave of deliriously enthusiastic fans utterly mobbed Prof Tony Buzan, originator of the World Memory Championships twenty seven years ago, I had the greatest of pleasure ( see cover photo) of presenting the WMC official flag to Mr Gu of our hosts for the 28th championship, set for Wuhan, PRC from December 6-8 , 2019. Meanwhile Hyderabad , India will host WMC 2020, while negotiations are already in hand for WMC , the 30th championship, which could be either in Guangzhou or Saudi Arabia, thus joining the illustrious list of cities which will have hosted previous championships in its thirty year history, including: London, Croydon, Manchester, Oxford University, Kuala Lumpur, The Kingdom of Bahrain, Singapore , Hong Kong, Hainan, Chengdu, Shenzhen and Guangzhou.