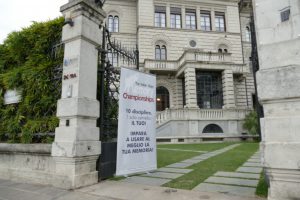 The Memory Sports Council, of course, takes competitor safety very seriously. In consultation with the organisers in Milan, it has been decided to postpone the Italian Open until September 19th – 20th due to the threat of coronavirus in northern Italy.
We will continue to keep a close eye on international news to make sure nobody is put at undue risk. Our thoughts are with our friends in Wuhan at the centre of the outbreak but we're also mindful of the threats to the rest of the world, particularly Japan, South Korea and Iran which have reported severe outbreaks.
Stay safe and well. We hope to see you at future events when this difficult time is over.
~ The WMSC Team