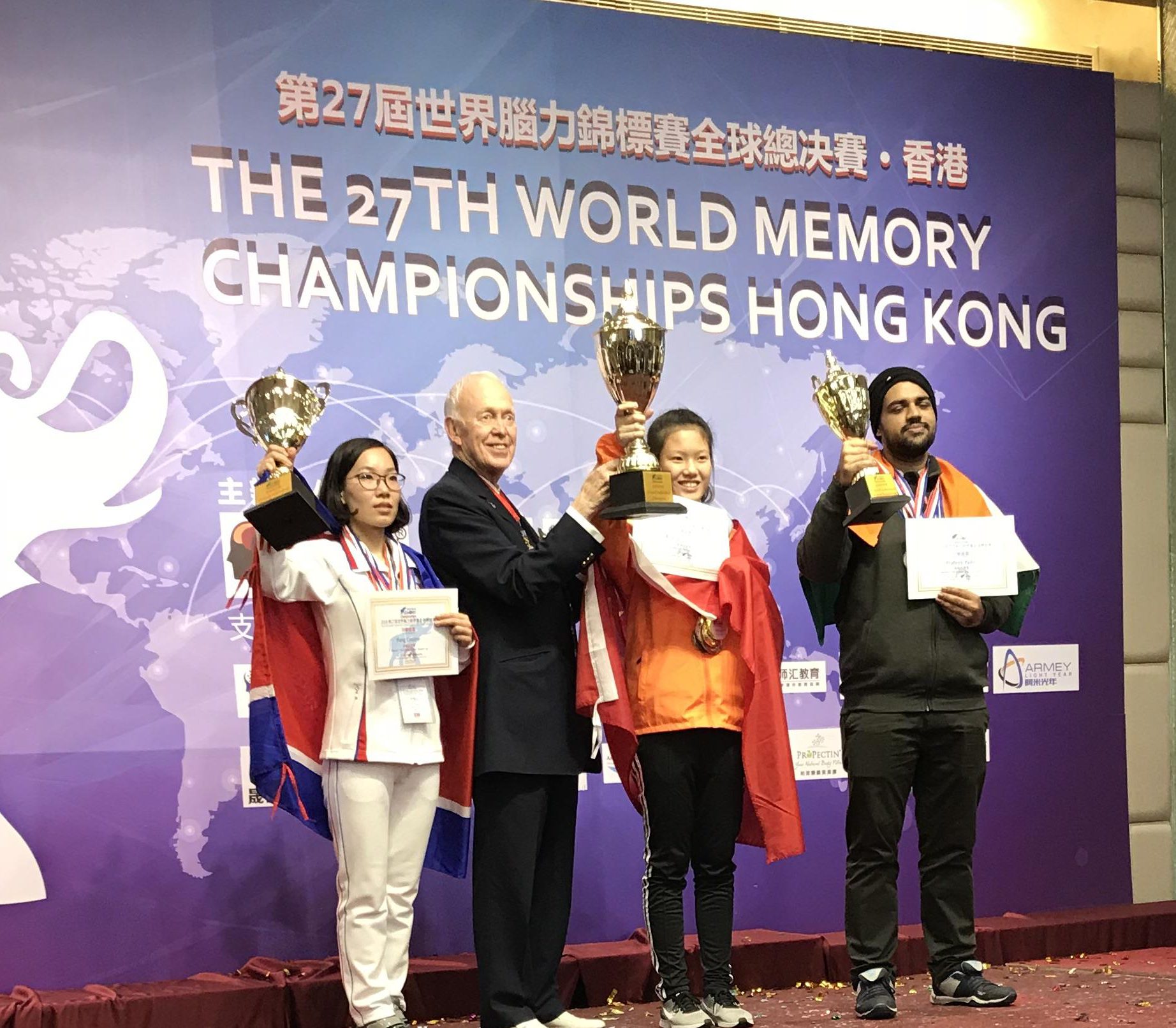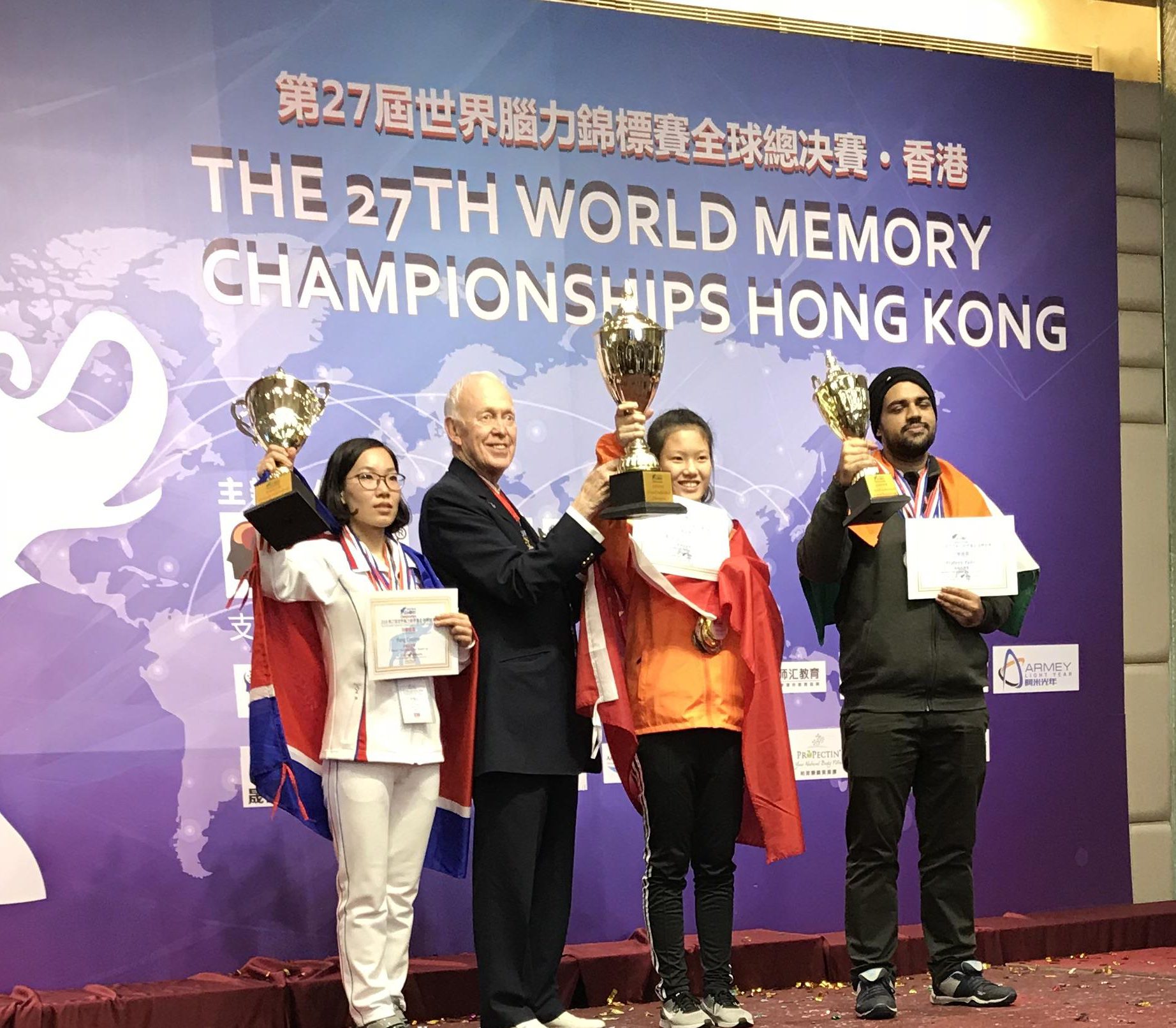 LATEST NEWS:
Announcing the new World Memory Champion!  Wei Qinru – Junior, female, aged 14!!! From Nan Ning, China   7947
Silver – Pang Unsim – Female from PDRK (North Korea!!!) 7722
Bronze –  Prateek Yadav – Male from India  7677
– Two World Records in Abstract Images –  Hu Jiabao (China) Raw Score 804.                                             Zhang Xingrong (China) Raw Score 756
Hour Number; Zhang Ying 3260  World Record                PANG UNSIM 3240  World Record                                              KIM SURIM  3119  World Record
Speed Number; Wei Qinru 608  World Record                          PANG UNSIM 590  World Record
Binary; Lkhagvadulam ENKHTUYA 5597 World Record
Reigning Senior and eight-time World Memory Champion Dominic O'Brien (60) wins ALL ten disciplines in the Senior Category to maintain his title.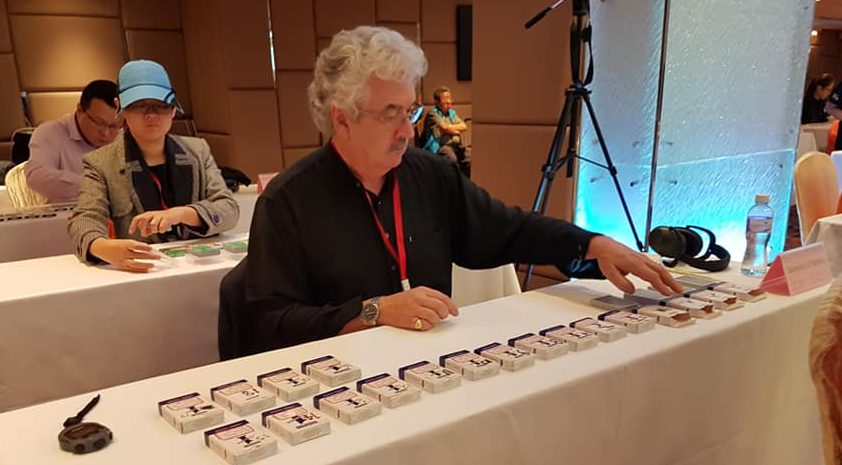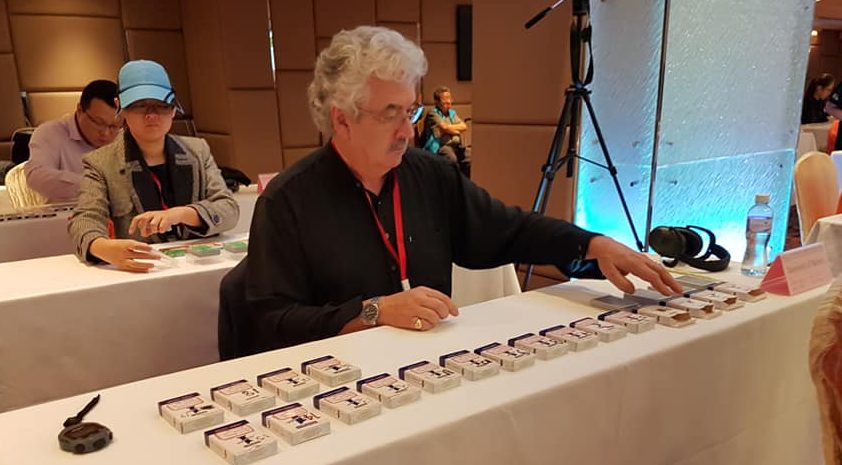 Results
Results for each discipline
The  27th World Memory Championships has now finished in Hong Kong in the Regal Riverside Hotel, Sha Tin, Hong Kong.  The results and currently being uploaded
THE TOP TEAM COUNTRY TEAMS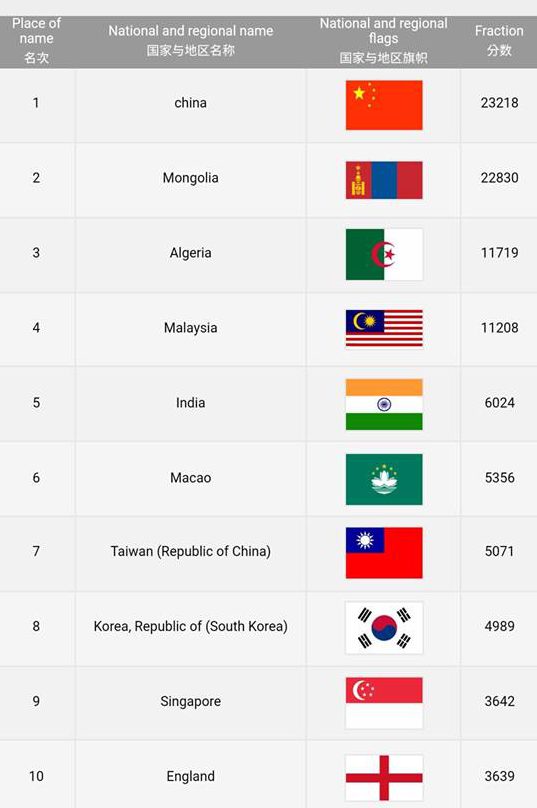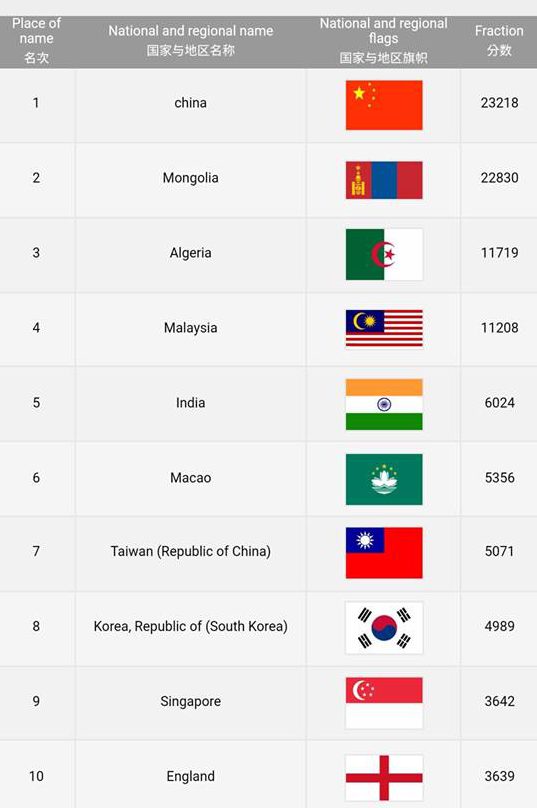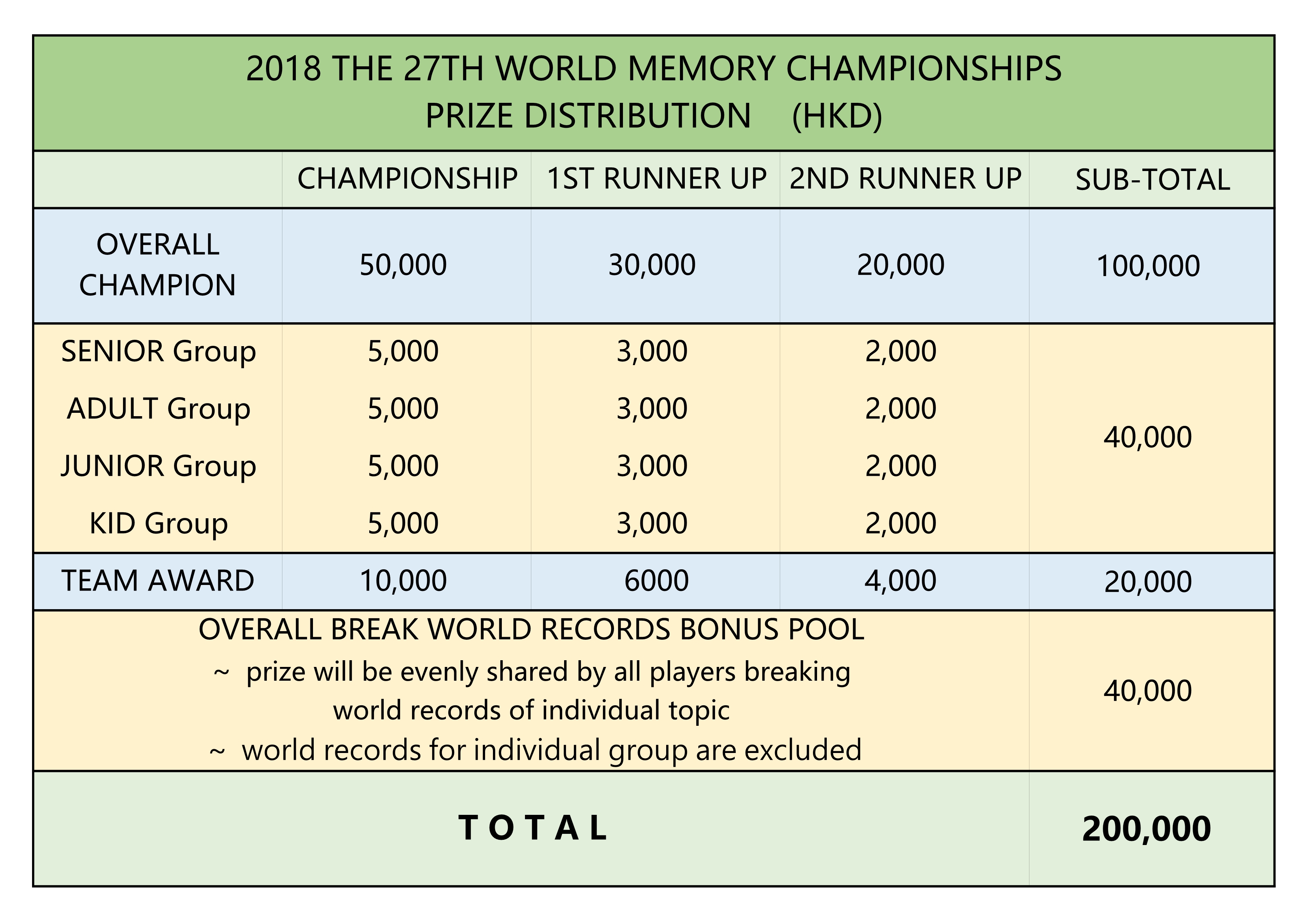 The 27th World Memory Championship is the supreme test of Memory, and offers contestants exclusive opportunities to gain Master and Grandmaster titles recognised by the World Memory Sports Council, as well as recognition of records by Guinness World Records.  Registration is now open
The grand opening ceremony will be held on December 19th from 2:00 to 5:00 pm and the award ceremony will be held at 7:30 pm on December 22.
Competitors from China Mainland, China Hong Kong, China Taiwan and China Macau should register on http://www.hkmemorysportscouncil.com/
For further information contact Zhang David davidzhlw@hotmail.com