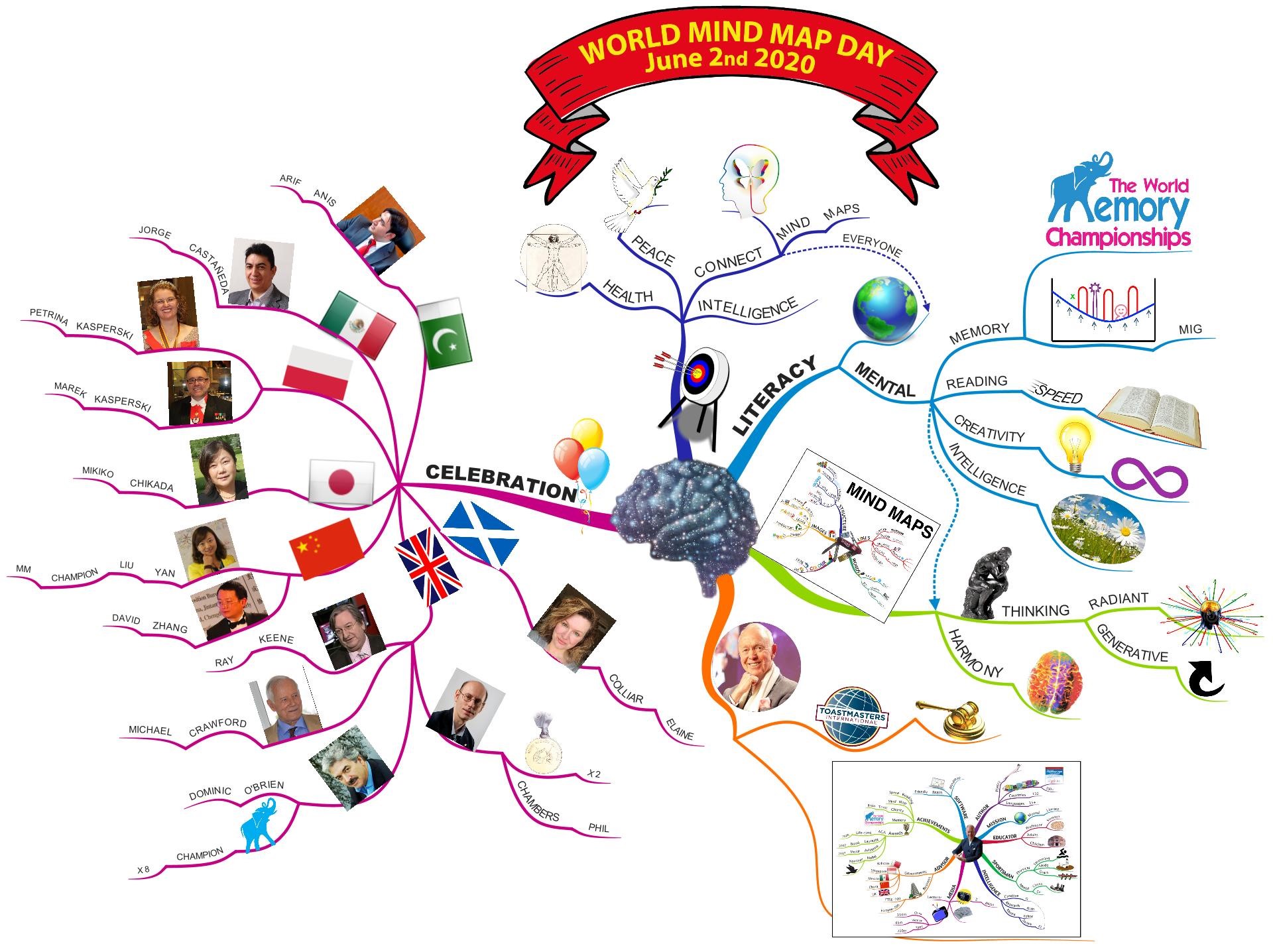 World Mind Map Day June 2nd 2020
World Mind Map Day June 2nd 2020 Announcement of Mind Map Competition
Today is World Mind Map Day – a fitting date as this would have been the 78th birthday of Tony Buzan, inventor of Mind Maps. Tragically, Tony passed away prematurely on April 13 last year.
Fortunately, Tony's ideas live on, and continue to gain more and more adherents around the world. To celebrate World Mind Map Day we are launching a competition. All fans of Tony Buzan, Mind Maps and the Infinite Power of Your Brain are invited to submit a Mind Map to info@tonybuzan.com.
The rules are as follows:
1) Please draw / create a Mind Map on the theme of: any aspect of the life and works of Tony Buzan. This could be
Unleashing Genius, Memory, Mind Maps and their users…the scope is infinite!
2) Please send your Mind Map to info@tonybuzan.com along with your name and email address
3) The competition starts today and the deadline for receipt of entries is close of business U.K. time on Monday June 15th 2020.
4) All entries must be clearly attributed and signed
PRIZES
The top three winning entries will be published on our website www.tonybuzan.com along with the winners' names. Each winner will be contacted to gift them an exclusive training session with two of our Grandmaster trainers – A WHOLE DAY BEING COACHED AND MENTORED BY TRAINERS TAUGHT BY TONY BUZAN HIMSELF!!!
May I wish you on World Mind Map Day the best of good fortune in creating the most brilliant Mind Maps.
Ray Keene OBE