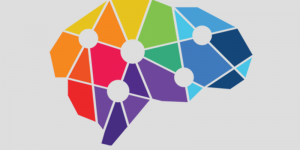 The 2017 American Memory Tournament was sponsored by eBay, this is the official US Memory Tournament and the only US competition approved by the WMSC, the international governing body of memory competitions.
 On April 15, students, professionals, memory amateurs, and memory record holders from all over the country came together at eBay Main Street in San Jose to compete in the 2017 US Memory Tournament. Among those who attended was Dougherty Valley High-school senior, Shijir-Erdene Bat-Ankh.  Shijir won 4 out of 5 games in the Memory Tournament making him the overall champion.
Meet America's New Champion: Shijir-Erdene Bat-Enkh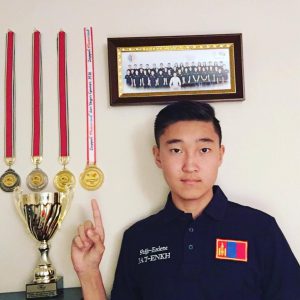 | | |
| --- | --- |
| | 17 year-old Shijir-Erdene Bat-Ankh began learning memory techniques while growing up in Mongolia. After being named the Grand Master of Memory at the Zappos Memoriad 2016, he was encouraged to train even harder. "Winning Championships is what I think every time I train," says Shirjir. "The feeling of winning encourages me to train harder and succeed more."  Shiner's memory advice to students is "when you memorize something it is best to make an association with yourself… people tend to remember more about themselves." |
Shijir's Stats:
Speed Cards (personal best) 19.81 seconds (the World Record is 23.21 seconds)*
Speed Numbers (personal best) is 480 digits
Names (personal best) 112 names in 15 minutes
For this time to be accepted as a world record it will need to be repeated in a world ranked event which follows the standard 10 discipline format.
ABOUT THE EVENT:
For some time now, WMSC has been looking at creating new competition formats to encourage new comers to the sport to take their first steps as a mental athlete. As part of this, we are looking to set up new leagues based on these formats to provide recognition for their achievements.
Chief Arbiter Phil Chambers traveled to the USA to work with Dave Farrow in the USA  to help to develop a new 5 discipline format which was rolled at for the first time at this event.  At the same time, we were looking at ways to make the sport more media friendly and also fun to watch for an audience.
So in this competition there were 5 events rather than the traditional ten. They were: Speed Numbers, Binary Memory, Word Lists, Speed Cards, and Names & Faces. Before each round, Dave Farrow, presented a mini training on the best techniques to use so even competitors with no previous experience could put this into practice right away and get something from it.
The training included how to memorise a deck of playing cards, easily recall numbers, names, and faces. Competitors were able to practice their new skills before challenging themselves to a friendly and fun competition among peers!   The plan for the future is for a new league based around the 5 discipline format in the USA
OTHER WINNERS
Speed Numbers
3rd Place: Kevin Vu / Regina Gysel
2nd Place: Tracy Miller
1st Place: Shijir-Erdene Bat-Ankh
Binary Memory
3rd Place: Todd Johnson
2nd Place: Tracy Miller
1st Place: Shijir-Erdene Bat-Ankh
Word Lists
3rd Place: Kevin Vu
2nd Place: Ariana Locsin
1st Place: Shijir-Erdene Bat-Ankh
Speed Cards
3rd Place: Pat McMahon / Todd Johnson
2nd Place:
1st Place: Tracy Miller
Names & Faces. 
3rd Place: Todd Johnson
2nd Place: Tracy Miller
1st Place: Shijir-Erdene Bat-Ankh
Novice:
3rd Place: Pat McMahon
2nd Place: Kevin Vu
1st Place: Todd Johnson
The next competition is the USA will be the Pan American Memory Games in Florida which will be taking place on the 19th of June. Last year this even had 140 competitors and this year the number are expected to be around 200. Full details of this event will be announced very shortly.