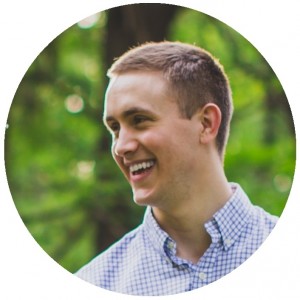 The difference between being a World Memory Champion or the runner up was just one second at the 24th World Memory Championships which has just finished  in the in the giant domed conference centre of the Jintang Hengda hotel in China.
Alex Mullen became the first USA World Memory Champion when the final speed card replay between himself and continual front runner Marwin Wallonius of Sweden went down to the final second. Mullen pulled off an incredible twenty one seconds to sprint past Wallonius and seize the title.
Mullen, a second-year medical student, is a memory athlete, a world-ranked contestant who has every right to crow about his powers of recall; instead, he says: You can do it, too. "Everybody has this ability built in," said Mullen, 22, "even though most people will tell you they don't have a great memory. I didn't either."  He didn't, he said, until discovering as a college sophomore "Moonwalking with Einstein" by Joshua Foer. Subtitled "The Art and Science of Remembering Everything," the book describes the world of competitive memorization.
Some 278 competitors from 23 countries took part in the three days of competition making this the most comprehensive test of memory in the world. Over the three days competitors participate in 10 separate memory disciplines. They are :
Spoken Numbers
Playing Cards
Historic / Future Dates
Binary Numbers
Random Words
Abstract Images
Names and Faces
Random Numbers
Speed Numbers
Speed Cards
Scores are cumulative. The player with the most points at the end of the two days of the Competition is the winner.  All World Record holders in the competition are also recognised as such by Guinness World Records and receive their own official certificate as a World Record holder.
There were 23 countries participating this year:
Algeria; Canada; China; Denmark; Egypt; England; France; Germany' Hong Kong; India; Japan; Libya; Malaysia; Mongolia; Netherlands; Norway; Philippines; Singapore; South Korea; Sweden; Taiwan; USA; Uzbekistan.
The Mind Sport of Memory is not about general knowledge of having a head full of facts, but of  measuring the ability of competitors to memorise new information, in ten different 'memory disciplines' in a fixed period of time, and recall them accurately against the clock.  The techniques that competitors learn to help them to do this in competitions also helps them in every other area of life and helps them become better at study, exams and all aspects of business life.
One story came out of the competition which sums up the sport;
The Living memory story from World Memory Championships
A young Chinese college girl was recommended for admission to a university graduate school. When she entered the university, her score at the university ranked her 400th. She wanted to do much better, so started to train her brain, after learning mind map and memory skills, she got to the level of "International Master of Memory" after 27 day's of training. 
She applied her memory skills to her university studies and leapt up from 400 to No.3! 
As soon so she came back home, the first thing, she was inspired to do was to teach all her 3 sisters her new memory skills. It changed all their lives for the better.—–At the same time she taught her grandmother the same skills. Her grandmother was 63 years old and never had any formal education. Her grandmother had an old age dream to make her memory get well. She wanted to spend time training her memory, like her granddaughter did. However, When the girls go to school and university, she needed to do daily washing and make meals for them everyday! Only when she finished everything can she practice for the championships, and she is the oldest lady competitor.
Her sisters and her grandmother are now competing in the 24th world memory championships in Chengdu. 
Our ability to remember is being eroded. This is especially significant and dangerous as Memory is at the heart of everything we do – all communication, all creativity, all physical movement and all thinking – Indeed at the very heart of our existence.
What is the antidote? To strengthen our powers of Memory. The organisation of a World Memory Sports Council and a World Memory Championship represent the logical steps to focus attention on Memory
How it all began
The Mind Sport of Memory was founded twenty years ago in the UK by brain expert and the inventor of Mind Mapping, Tony Buzan along with Chess Grandmaster Raymond Keene OBE.  They were frustrated that the best selling books of World Record celebrated the achievements of people who could eat the most Smarties in three minutes using chop sticks, or wear the most number of socks on one foot, but  totally ignored the achievements of mental athletes. As a result, they staged the first World Memory Championships  in 1991.  Since then some 35 countries have taken up the sport and compete over ten disciplines for a place on the World Rankings, and the title of World Memory Champion.
In this regard, the UK has produced more World Champions than any other country.
Of all the people to hold the title of World Memory Champion in its 25-year history, four are British. The first ever winner, Dominic O'Brien, one of the all-time memory greats – the Steve Redgrave of recall, if you will – went on to take the title on seven further occasions.
Ben Pridmore from Beeston on Nottinghamshire,  is a decathlete of considerable – nay, prodigious – ability and achievement, of the status of double Olympic decathlon champion and all-round sporting legend Daley Thompson. But whereas Daley jumped, ran and threw his way to sporting immortality, Ben has achieved all his successes by training his brain – with sprints, middle distances and marathons – of the cerebral variety.
Photo Finish
Quite how these competitors achieve such extraordinary feats of recall is open to   debate. Many neurologists doubt that anybody possesses a genuine, 100%   photographic – or 'eidetic' – memory. (This has, though, been claimed for a number of people, including Kim Peek, the 'model' for Dustin Hoffman's card-counting autistic savant in the Oscar-winning film Rain Main.)
MORE INFORMATION:   
Chris Day, General Secretary World Memory Sport Council
Phone +44 (0)7802 211587    020 8688 2598
www.worldmemorychampionships.com