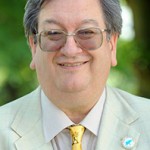 Greetings to you all!
World Memory Sports Council Global activity continues both to thrive and expand. Our mission is to bring the advantages of Memory Power to everyone on the planet. To this end the growth in WMSC membership and the burgeoning national Memory championships are key elements in teaching Memory Power to the widest possible constituency! Not just the elite!!
In recent weeks, and according to our global strategy, your World Memory Sports Council has presided over National Memory Opens in Hong Kong, London, Singapore, India and Arabia, with in excess of 380 individual competitors and more than twenty separate nations competing. Chief Arbiter Phil Chambers has been particularly active, personally supervising the Championships in London and Algiers.
Meanwhile, WMSC Secretary General Chris Day has been invited to Beijing, where he invigilated, for millions of viewers on Central China TV, some valiant attempts to break a number of Guinness World Memory records.
Eight times World Memory Champion Dominic O Brien has also been active in London, teaching Memory skills to an eager group of royally connected students from The Gulf region.
World Memory Championships Co-Founder, Professor Tony Buzan, was honoured last month by the award of the Golden Gavel in Washington DC for his outstanding contributions to global communication, of which Memory and Mind Mapping are crucial elements.
In the past few days, Brazil, the Olympic and Paralympic host nation , has enlisted in the WMSC.
Furthermore , our twenty fifth Jubilee World Memory Championship is set for Raffles City, Singapore in December of this year. There will be a substantial prize fund, with a limit of 200 competitors from around the world.
I look forward to seeing many of you there!
Finally, I am more than delighted to announce that your World Memory Sports Council has now secured confirmation of the staging the backing for and the confirmation of the 2017 Twenty Sixth World Memory Championship. Full details will be announced after completion of our forthcoming Jubilee Celebration Twenty Fifth World Championship this year.
And do watch this space for further announcements and exciting new global initiatives!
Ray Keene OBE
International chess Grandmaster.  WMSC President