Record Entry at Pan European Championships
Congratulations to everyone taking part in the 2017 Pan European Championships in London's prestigious Devonshire Club. Sarah Moshe UK;  Azan Ahmed Pakistan; Danielle Brakus UK;  Iryna Fucci Trofimova Italy; Alisha Flintham UK;   Paige Wilson UK;  Jessica Wilkes UK;  Henry Morris UK; Rosa Lewandowski UK;  Lois Brookes UK;  Dominic O'Brien UK;  Harvey Morris UK;  Mohammad Afzal Khan;  Dongmin XU China; Hugh Shields;  Anderson Araujo.  Thank you all for taking part.   The competition was supervised by Chief Arbiter Phil Chambers, GOSMA Joint President David Sedgwick and WMSC President Raymond Keene OBE. The was a prize fund of £2,000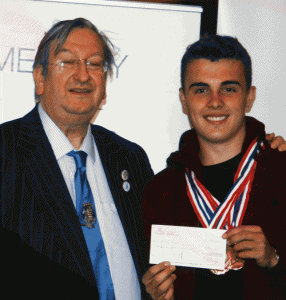 After two days of competition, Dongmin Xu emerged at the first Pan European Champion with a convincing and consistent performance. Dominic O'Brien, in a return to the sport at the age of 60 after a long absence from competition, achieved to new Senior World Records in 30 minute Numbers and also in Speed Cards.
Newcomer Harvey Morris (16) made a very promising start to competitive memory having come to the sport just one month ago. He was inspired to do so by Tony Buzan talking at a MENSA event.. In the Cards discipline he achieved three perfect decks. In the Words discipline on day two, he attempted 55 and recalled them all perfectly. A name to watch in the future.
Two great champions make a comeback
In the USA this week, the legendary Chess Champion Garry Kasparov, now 54, returned to competitive chess this week after a gap of 12 years at the St Louis Rapid and Blitz Chess Grand Tour event.
Meanwhile in the UK, eight times World Memory Champion Dominic O'Brien, now 60 has also come out of retirement to compete in the Pan European Memory Championships in London. Both Global Champions intent on proving that age has nothing to do with being a successful mental athlete.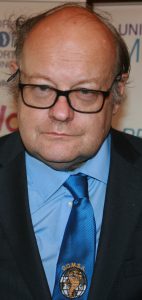 Coincidentally, GOMSA joint president David Sedgwick is arbiting both events. Whilst David is present in London for the Pan European, in the evening, he is online to the USA following the St Louis event keeping a professional eye on the proceedings.
There is a popular school of thought that our memories and our general mental capacity diminishes over time and get worse the older we get. Dominic begs to differ. "With the brain it is simply a question of 'use it or lose it'" he believes. "The brain is just like a muscle. We think nothing of going to the gym to exercise our bodies, but few people think of exercising their most important asset their brains."
Dominic does not need to prove anything having been the memory champion of the world on eight occasions, but because of the increase in mental health issues, Alzheimer's, and dementia, he is prepared to put his reputation on the line to get across the message that Memory Matters and everyone could benefit from using the techniques used in memory competitions.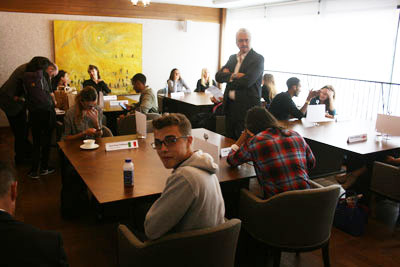 It is gratifying to see so many competitors taking part this year as word about the Mind Sport of Memory appears to be spreading. This may well be as a result of the massive feature in the Times newspaper and the television coverage on ITV.
At the end of Day One of the competition five disciplines have been completed. Names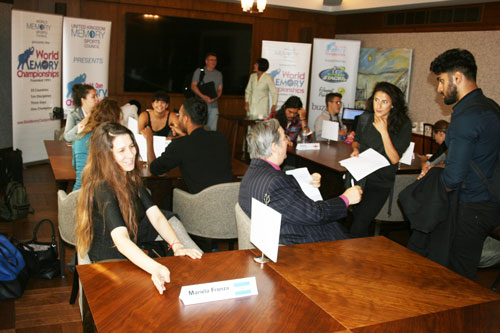 and Faces, Binary Digits, Abstract images, Speed Numbers and 30 minute Numbers. Dominic O'Brien,  had a slow start but rallied to achieve a Senior World Record of 600 for 30 minute numbers. The previous record of 571 was held by  Soren Damtoff.
In Speed Cards, Dominic broke the current senior world record of 84 seconds held by Soren Damtoff, with a time of 77.03
At the end of the second day Dongmin Xu finished with a score of 4218 Championship points. Dominic O'Brien 2911 and in third place newcomer Harvey Morris with 1012.
In true Arnold Schwarzenegger style, Dominic left the event with the promise "I'll be back!"