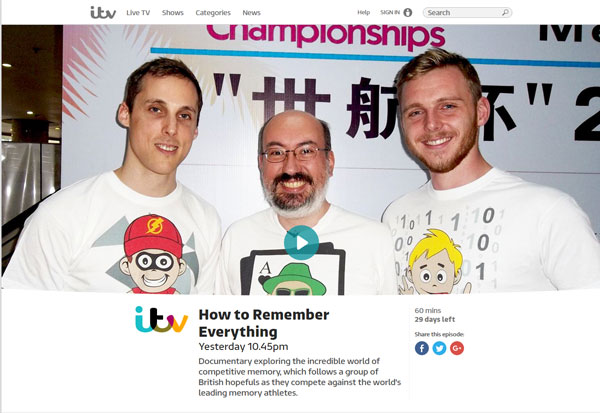 Documentary exploring the incredible world of competitive memory, which follows a group of British hopefuls as they compete against the world's leading memory athletes. Click on the picture to view the programme.
A triumph for Global Mental Literacy and a blow for restoring planetary intelligence!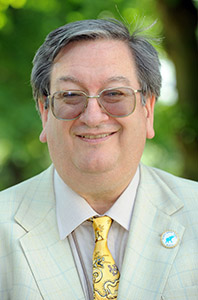 The World Memory Sports Council and the Official World Memory Championships, now in our twenty fifth year, are proud to draw your attention to the hour long ITV documentary screened tonight about the art and science of Memory and the Championships themselves. The link above takes you to the ITV I player where the whole documentary can be viewed free of charge. Commentary is by the famed television personality , renowned for creating the role of Lord Downton from Downton Abbey.
Congratulations to all WMSC supporters and competitors who appeared in the documentary , a red letter day for Memory Sport globally. Especially originator and co founder Tony Buzan, Chief Arbiter Phil Chambers, David Sedgwick, Andy Fong, eight times world Memory Champion Dominic O Brien, Nelson Dellis, Jonas von Essen, Boris Konrad, Florian Delle ,Yanjaa Altansuh and Dr Suhail Chugtai, whose Ilford Apex Centre appeared as the venue for the Official UK Memory Championship!
Thanks and congratulations to everyone.
Informed, passionate, serious , definitive….Memory Sport gloriously endorsed by global mass media in our twenty fifth jubilee year.
Thanks again to all our supporters.