Report by Phil Chambers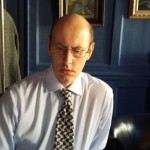 As physical athletes were running the Hyderabad marathon, an equally taxing challenge was taking place for mental athletes nearby. The eighth Indian National Memory Championships promised to be spectacular. With 345 entrants, it had the largest number of competitors in its history, mostly newcomers.
It takes a great deal of courage to compete in your first World Ranking competition. This was in great abundance from the many kids and juniors who made up the majority of the competitor list. All ages categories were never the less represented with the oldest competitor aged 63, who competed with his 57-year-old wife.
The whole event was orchestrated with military efficiency by Squadron Leader Jayasimha, who was also responsible for training many of the competitors. He was ably assisted by Pavan Bhattad with his team of highly diligent arbiters.
The front of the competition room was graced by a very impressive stage with a set worthy of a TV show including a large video screen. This relayed live pictures from the three manned cameras keeping an eagle eye on competitors in addition to arbiters prowling the isles.
As well as the main competition hall there was outside seating for parents, supporters and spectators plus a large courtyard where refreshments, lunch and dinner were provided. It was great example of Indian hospitality to serve authentic Indian cuisine for all.
There was brief welcome and opening ceremony including a recorded message from Prince Mohsin Ali Khan and ceremonial lighting of the lamp. The competition began with Names and Faces with this, and the following nine disciplines, running without a hitch. I was in emcee capacity responsible for timing and general competition room coordination supported by the rest of the team.
In the interval between the end of the competition and the preparation of final scores, a singer who sang duet with himself in falsetto and tenor voices and a comedy magician entertained the assembled audience. Speeches from the assembled dignitaries followed including praise of the event from David Zhang, WMSC Regional President of Asia Pacific Region. There was also an impressive memory demonstration from Dr Francis Xavier, prolific author and Indian memory pioneer.
The awards ceremony continued the impeccable running of the tournament with presentation of trophies, medals, cheques, certificates and even pyrotechnics for the champion. The overall winner was 7-year-old S. Nitya Sai Charishma, who also set a new National Record in random words of 103 (previous record 90 set by Prateek Yadav). She is the first ever kid to win a National Championships but humble in victory, she paid tribute to Squadron Leader Jayasimha and her teachers.
I look forward to great achievements from the Indian team at the World Memory Championships in December and continued growth of the Sport of Memory in India. I am confident it is in safe hands.