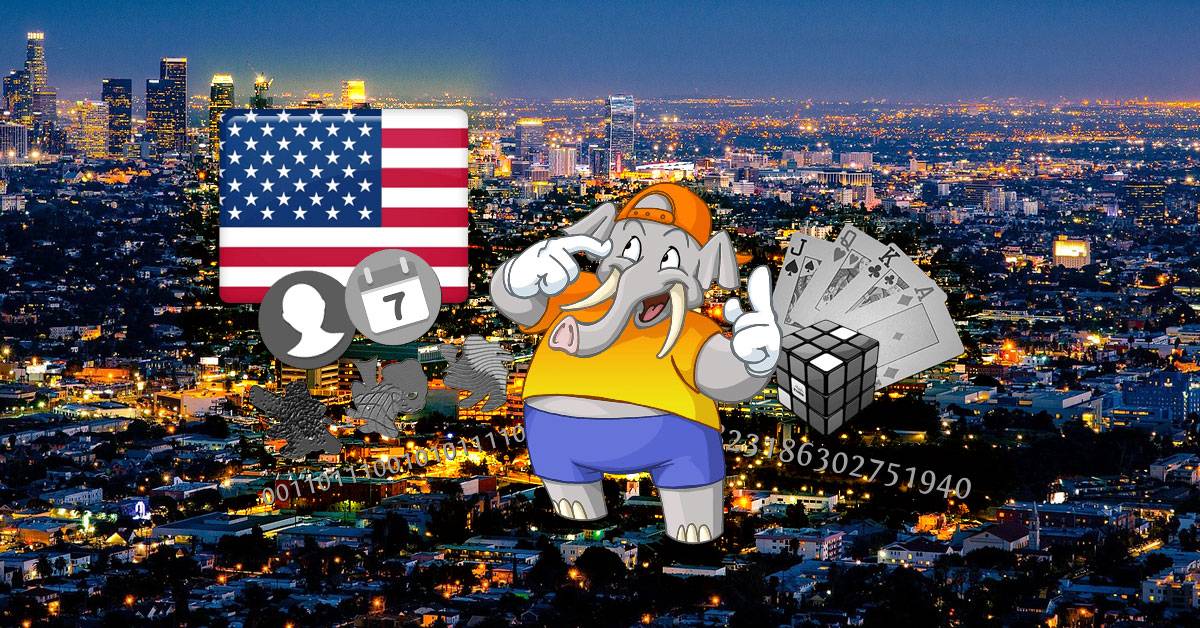 The 2016 US Open Memory Championships took place on July 2nd and 3rd in Rockland Academy, 5340 Topanga Canyon Blvd, Woodland Hills, CA 91364, United States.  The event was organised by memory coach and trainer Florian Delle.
The event was organised to National Standard and was an Open competition ranked by the WMSC.  Taking part were:
Alex Mullen(USA)
Simon Reinhard (Germany)
Livan Grijalva(USA)
Shijir-Erdene Bat-Enkh (Mongolia)
Juliana Beatrize Tunay (Philippines)
Myra Llanes (Philippines)
Avigeile C. Ferrer (Philippines)
Reynaldo Nikko Calumpang (Philippines)
Panfilo Escoto (Philippines)
Marko Angelo Sison (Philippines)
Generosa Derrada (Philippines)
Shella Mae Malabasco (Philippines)
Shayne Teofilo (Philippines)
Melanie Höllein (Germany)
Earl Katigbak (USA)
Luis Angel(USA)
Giselle Alise Hernandez (USA)
Lance Tschirhart (USA)
Everett Chew (USA)
Johannes Mallow(Germany)
Emma Andersson(Sweden)
Here are the most exciting results from day 1 of the event
5min Words world record: 134 by Simon Reinhard
5min Binary world record: 1110 by Alex Mullen
5min Binary junior world record: 900 by Shijir-Erdene Bat-Enkh
Abstract Images junior world record: 382 by Emma Andersson
15min Numbers world record: 1100 by Alex Mullen
15min Numbers junior world record: 840 by Shijir-Erdene Bat-Enkh
10min Cards world record: 408 cards by Alex Mullen
Speed Numbers joined world record: 520 by Alex Mullen
Speed Cards world record: 19.406 seconds by Alex Mullen
Speed Cards Junior world record: 23.216 seconds by Shijir-Erdene Bat-Enkh
New #1 in the world rankings by ONE POINT lead: Alex Mullen!
Well done to everyone taking part in a most successful event.
Welldone to
Speed Cards Jr. World Record 23.22 seconds, Shijir-Erdene Bat-Enkh