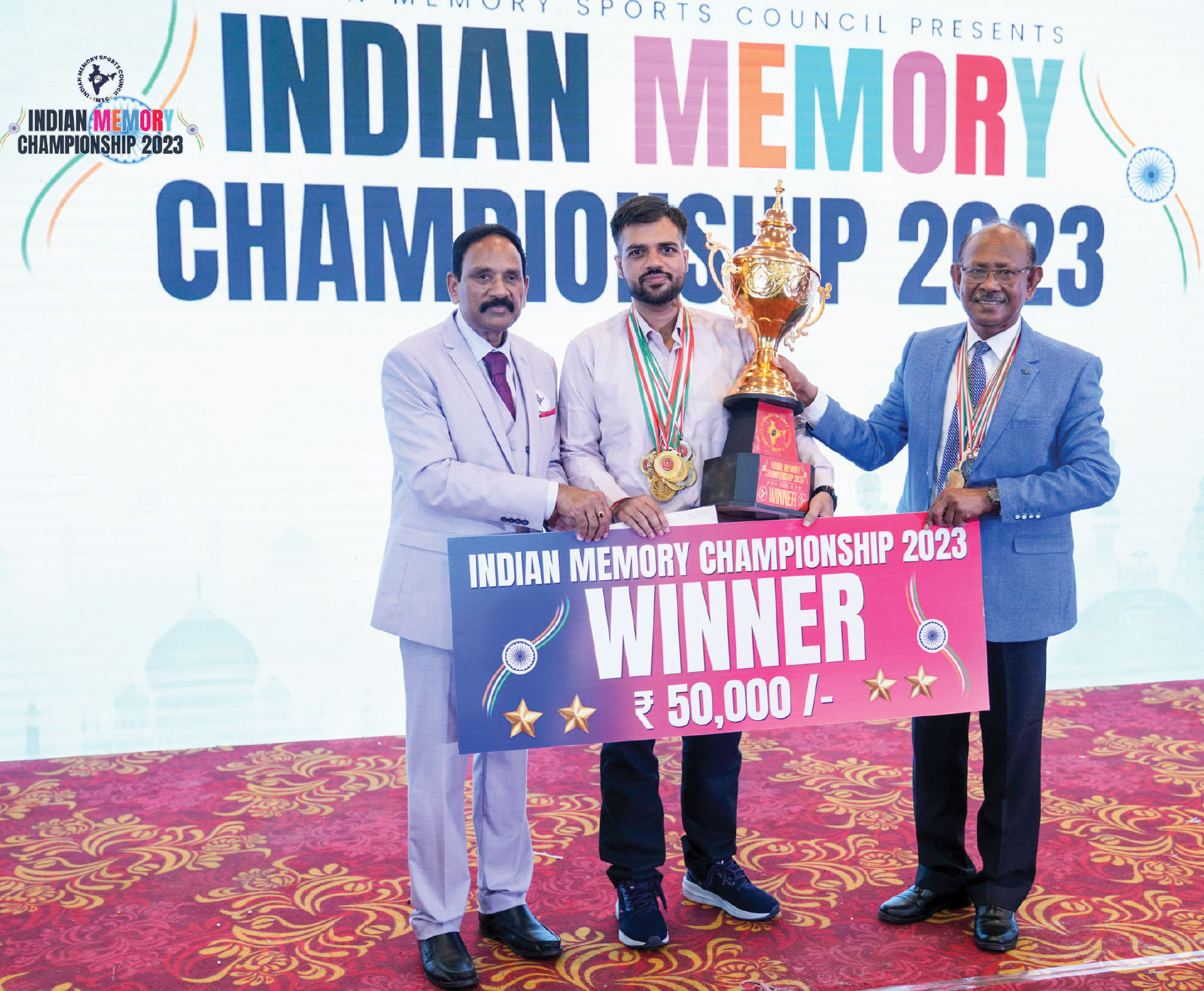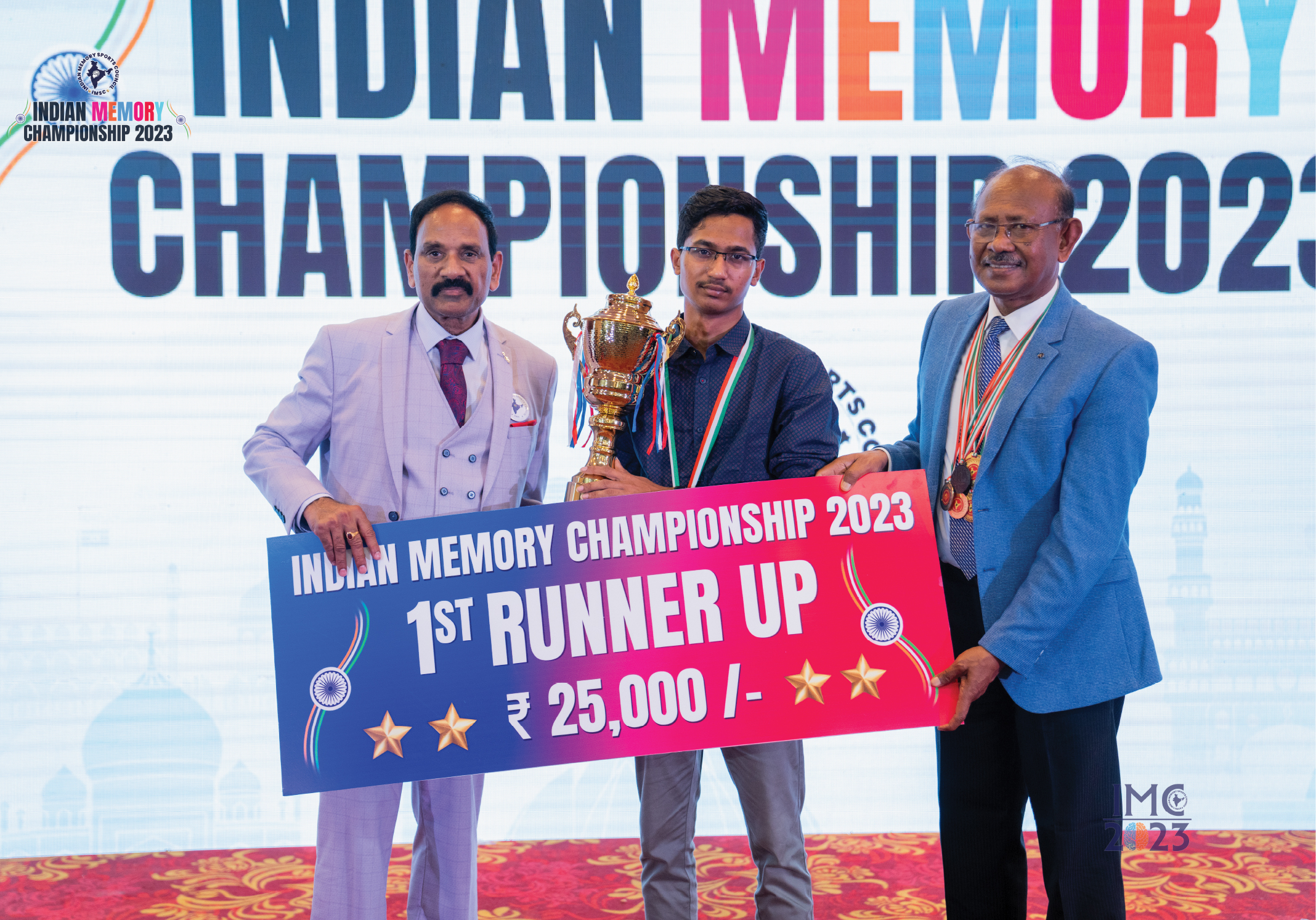 14th Indian Memory Championship 2023
successfully done on 1st October 2023 in Bengaluru
 Squadron Leader Jayasimha, the President Indian Memory Sports Council was pleased to announce that the 14th Indian National Memory Championship 2023 was a grand success with 250 memory athletes participating in the competition from all over India.
Prateek Yadav had won the coveted title of the Indian Memory Champion 2023.
The top ten winners of the competition were Prateek Yadav, Vishvaa Rajakumar, Sunanda Sunil, G Naga Anumita, Achinth BA, Neena J Kalyan, Bijeesh M, Muthu Prabha Paulsamy, Sai Harshita.P, Tanay Ajit Prabhu.
 The senior category winners are Hemant Joshi, Hema Nitin Doctor, G Varalakshmi
The Adult category winners are Prateek Yadav, Vishvaa Rajakumar, Neena J Kalyan
The Junior category winners are Sunanda Sunil, G Naga Anumita, Tanay Ajit Prabhu
The kids category winners are Achinth BA, Sai Harshita.P, Advita V
 The Championship was graced by Mr Deepak TR, CEO IMC, Mr Sunil Sawanth, Vice President, Ms Krishnaveni Reddi, Chief Arbiter, Ms Madhavi Chowdhary, Secretary and Chief Ethics Committee, Mr Chakradhar Dixit, Chairperson East Zone, Mr Ayyappa, Chairperson North Zone, Ms Bhavna Shaw, Chairperson West Zone, Ms Saraswathi A, Chairperson South Zone. Besides, we had Mr Bhuvan Dhanesha, President Maharashtra, Ms Chandrakala G, President Telangana, Ms Sriram Santosh, President Tamil Nadu, Ms Simy Peter, President Kerala, Ms Anita Deepak, President Karnataka, Mr Sreenivas and Dr Uma Sharma, Ms Vaishnavi Council Members IMC. We had the gracious presence of Wing Commander Ranjit Kumar Mandal, Chief Mentor IMC, Group Captain NS Kumar, Mentor IMC and many other arbiters from all over the country.
The Championship was held at Bell Hotel, Majestic, Bengaluru on 1st October 2023.
The President IMC Squadron Leader Jayasimha had reiterated that India is on course to host its first ever World Memory Championship in India in 2024.
Those who would like to get trained or participate in the future Memory Championships may visit www.jayasimha.in  or mail at visionjay@gmail.com or contact on +919866018989