Distinguished members of national and regional councils,participants,and memory training lovers.
All the competitions scheduled for the 30th World Memory Championships have been concluded. 366 participants from 17 countries and regions have taken part in this year's finals. Through the checking and calculating of all results, the final statistics have been officially completed.
The closing ceremony of the 30th World Memory Championships 2021 Global Finals is scheduled to take place on Wednesday, March 23, 2022 at 11:00 (London time), 19:00 (Beijing time) on the homepage of the UK official website of the World Memory Championships. Mr. Dominic O'Brien will announce the world champion of the 30th World Memory Championship on the official website. Please stay tuned!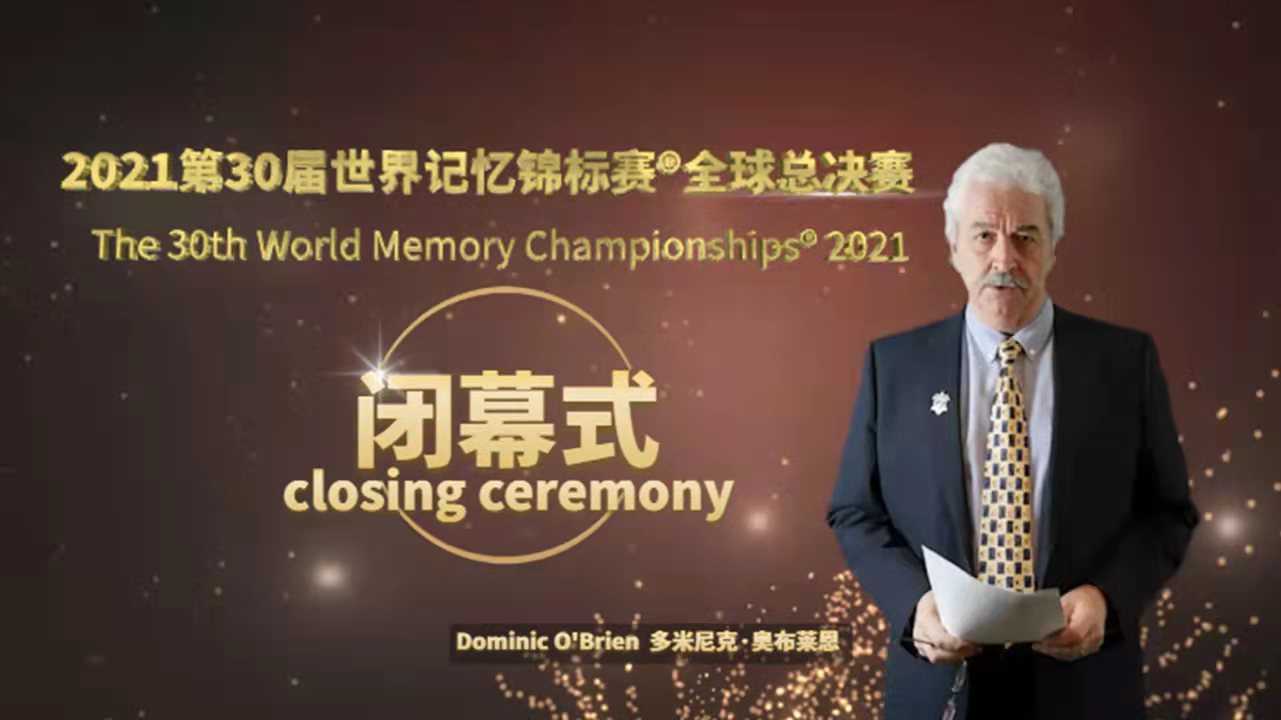 March 23, 2022 at 11:00 (London time), 19:00 (Beijing time)