Holding back the Floodgates!
There is no doubt that the biggest growth in the Mind Sport of Memory in recent years has been in China and the whole of the Asia Pacific Region. Sparked by the extensive media coverage from when the Championships was first held in Guangzhou, the increase in the number of people studying memory techniques and participating in memory clubs and competitions has been phenomenal!
Last year some 278 competitors took part in the World Memory Championships and there is pressure to increase that number for this year. However, for logistical reasons that is not possible and the number of competitors is being capped at just 200.  At present, registration is open only for elite competitors ie the top 100 world ranked. The opportunity for them to take part in advance registration finishes on July 31st. After that time, the floodgates will be opened for registration for all qualifying competitors on a first comer first served basis.
If you are in the top 100 and want to be sure of competing to become this year's World Memory Champion you only have till July 31st. Don't leave it too late!
Lessons from America's First Memory World Champion
By Ian Frisch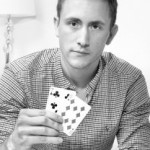 Before Alex Mullen competed in—and won—the World Memory Championships, this past December, no American had ever placed higher than seventh. Photograph by Jonno Rattman for The New Yorker
On the Saturday before Mother's Day, Alex Mullen, the country's top-ranked memory athlete, joined his parents and grandmother for dinner at a restaurant near his grandmother's home, in Easton, Pennsylvania. Earlier that day, Mullen had been in Hershey, Pennsylvania, ninety miles west of Easton, where he had competed in the U.S.A. Memory Championship and set two new national records, in speed cards and speed numbers. To set the speed-numbers record, he had memorized more than five hundred and fifty sequenced digits in five minutes.  READ MORE
A Message from the President

It is now just over six months before the start of our Jubilee Twenty fifth world memory championship set for Singapore. This will be a landmark in the historical development of memory sport with many new records waiting to be created, great new prizes to be won , new titles to be awarded and hundreds of new young stars waiting in the wings to rise to the top. And of course to have our own world record breakers officially recognised by WMSC's exclusive relationship with Guinness World Records.  READ MORE
The 2016 Jubilee World Memory Championships will take place in Singapore on December 14th to 18th in the prestigious Fairmont Hotel situated in the centre of the city – and opposite the historic Raffles Hotel, originator of the famous cocktail the Singapore Sling.
The competition this year will be restricted to 200 competitors and the criteria for competitors will be announced shortly but is likely to be based on achieving a minimum 3,000 points in a previous competition.
The top 60 highest ranked competitors will have the first opportunity to register to take part. Registration will be opened to everyone else who qualifies, after that.   Do be aware that in December the hotel is at its busiest. Early booking will be essential if you are to secure a room in the main venue building.  There is also a selection of other hotels close by.
The competition room will be the spacious Padang / Collyer Suite. Each competitor will have an individual table.
The Fairmont hotel is fully air conditioned and  has numerous bars and restaurants. It is joined to  the huge Raffles Shopping Mall and Food Court over four floors so you will be spoiled for choice is eating and shopping.  The Raffles tower is 70 stories high and has a stunning view looking down on the skyscrapers and harbour.
 The Mind Sport of Memory Comes of Age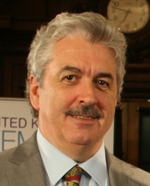 When Dominic O'Brien became the first World Memory Champion in 1991, he could have had no idea that, 25 years later, and sparked by that one event, an entire worldwide movement of Memory Sports could have been born.  Dominic himself went on to become World Memory Champion a total of eight times and has been the inspiration for many to take up the sport.  He is now Head of Ethics for the sport, and also the President of the Europe and Russia Region.
As with every amateur sport, the Mind Sport of Memory started small, it has grown from being just one annual event, the World Memory Championships, to become a global movement which now covers all continents.  Not surprisingly, the original structure, which had grown organically,  has today been swamped by the demands of a fast-growing international sport.  The status quo was no longer an option.  As a result, and as a part of our Jubilee Celebration Year, the founders of the sport are announcing some dramatic changes to the way the sport is managed and financed to achieve these important objectives;
to put memory skills training and mental literacy skills at the heart of the education system worldwide
to make learning mental literacy skills and memory techniques accessible to all irrespective of income, culture, circumstances, location, age, or gender
to inspire people to take up the sport at every level by the achievements of our elite mental athletes
to raise the profile of our memory stars and to ensure they receive the international recognition that their achievements so richly deserve
to promote the highest levels of integrity, ethics, values and sportsmanship throughout the sport
to attract commercial sponsorship to be able to support the educational and charitable objectives of the organisation
to grow the sport in all continents and to eventually make it an Olympic sport
To achieve all this requires the sport to 'come of age' and to create a new structure which has the expertise and resources to support international growth, and to better support our competitors. The sport will only achieve its rightful global status if everyone is working to the same ends.
The first major change will be that the administration of the rules, disciplines, ethics, standards,  World Rankings and statistics, will done by a new, charitable not-for-profit organisation known as the World Memory Foundation.  Its main objective is to protect the purity of the sport, recognise the achievements of our competitors and spearhead our educational programme.
To make the sport more accessible to all competitors, the new World Memory Foundation will also establish a Bursary Fund supported by sponsorship, to provide financial support for competitors, who meet appropriate criteria, and help to fund their travel and accommodation when attending international memory competitions.   No one should be unable to compete due to financial circumstances.
The World Memory Foundation will be funded by the World Memory Sports Council which will now focus on growing the sport, attracting sponsorship and staging high profile international memory competitions. To achieve this, regional presidents are being appointed in each major continent to spearhead this growth.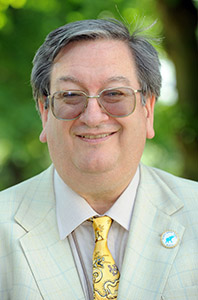 Joint founder of the sport Raymond Keene OBE, has been appointed to the executive role of Global President of the Sport.  Joint founder Tony Buzan continues his role as Ambassador  Emeritus for the sport.
There will now be five separate regions for the sport worldwide, each run by a Regional President.  They are:  Dominic O'Brien for the UK, Europe and Russia;  Dr Manahel Thabet – Middle East and Africa;  David Zhang – Asia Pacific Region; Prince Marek Kasperski – Australia and New Zealand;   Michael Gelb – North America and Canada; and  Dr Jorge Castenada – South American Region.  The regional presidents will be responsible for the National Memory Sports Councils in their territories, plus all certification and accreditation.
One of the most successful achievements of the past 25 years of the sport has been the exceptionally high level of arbiting of memory competitions by Chief Arbiter Phil Chambers and his international team of voluntary arbiters worldwide.  Some time ago The Guild of Mind Sports Arbiters was formed to train, develop and certify volunteer arbiters. Phil Chambers has now been appointed Life President of G.O.M.S.A in recognition of his outstanding contribution to the sport over the last 25 years.
WMSC General Secretary Chris Day will have his role extended to include the World Memory Foundation with an enlarged secretariat which includes Alexander Keene who played such an important role in the recent World Memory Championships in China.
"This is an exciting moment for the Mind Sport of Memory," says President Raymond Keene. "The last 25 years has seen interest in competitive memory grow in every continent.  The sport now needs to be moved onto a more professional footing to better support our competitors, our competition organisers and fulfil our vision to put memory skills training and mental literacy skills at the heart of the education system worldwide. I am excited to have such  a strong line up of Regional Presidents who will be Ambassadors for the sport in their territories and attract the attention of governments, educationalists and commercial sponsors."

"The 2016 World Memory Championships in Singapore on December 14-18 will be the highlight of our Jubilee Celebrations, and will herald in an exciting new era for competitive memory.  This year is history in the making!"